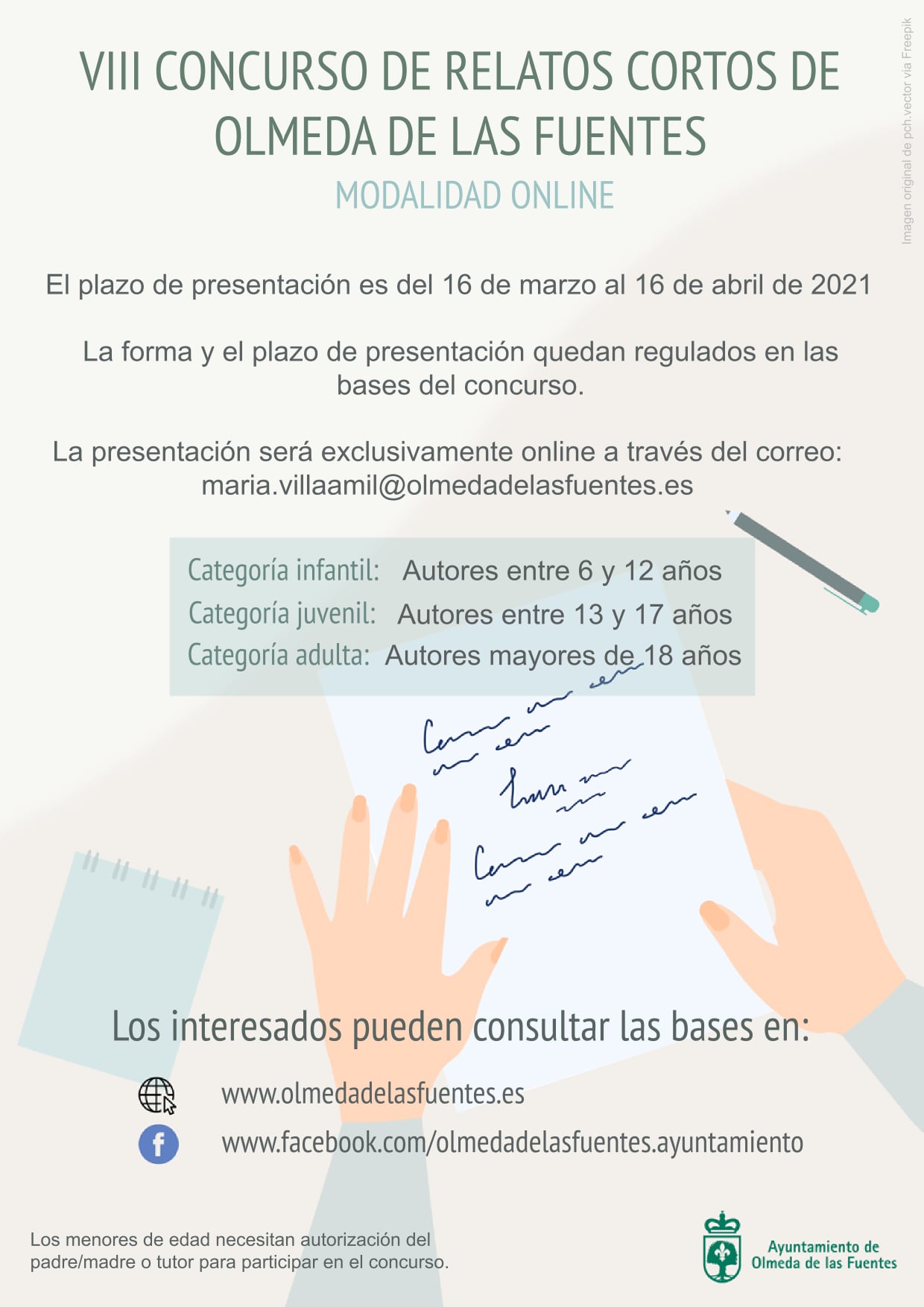 VIII OLMEDA SHORT STORY CONTEST
Exclusive online mode.
The submission period for the VIII edition of the Olmeda de las Fuentes Short Story Contest opens.
The submission period will end on April 16, 2021.
The stories, which may not have been previously awarded, will be made in Spanish and must be original and unpublished.
In the child and youth categories, the authorization section of the responsible father / mother or guardian of the minor must be completed.

Once the registration has been made in the link to the registration form, the story will be sent (exclusively in word and pdf format), to the following email address together with a copy of the ID of the person in charge and / or the interested party. maria.villaamil@olmedadelasfuentes.es

All the stories will be identified by the title and the name of the author will not be included, this will only be specified in the registration form.