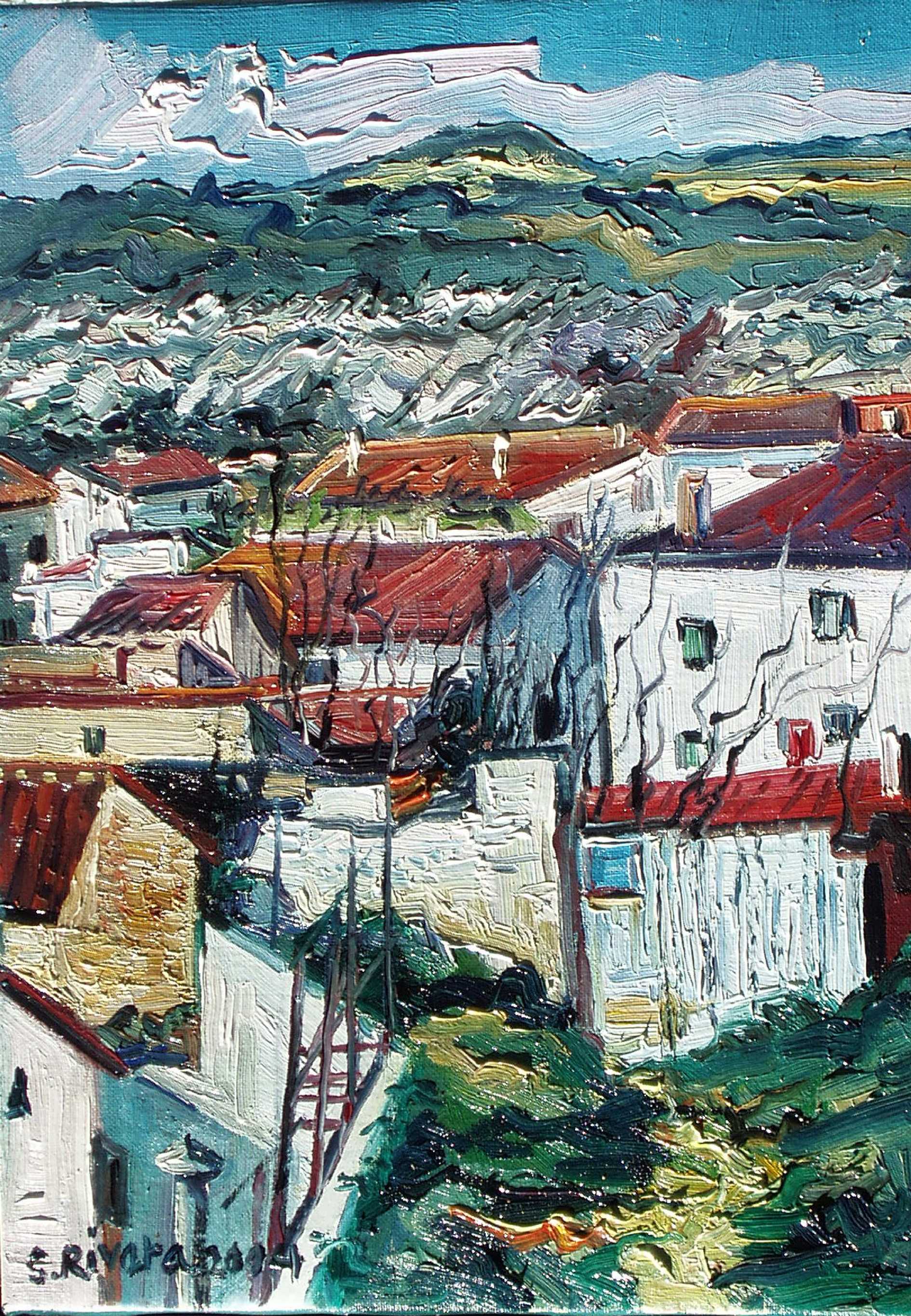 The bonanza climate of Olmeda, the richness of its landscapes, the peculiarity of its popular architecture with steep streets and whitewashed houses, and the friendly and open character of its neighbors, surprises visitors and lovers of peace and tranquility .
Therefore it has been chosen during decades by painters and artists to settle, establishing their study or resting place.
The first painters to settle in the town were Álvaro Delgado and Luis García Ochoa that without knowing it they would be in charge of paving the way for many other painters and intellectuals to follow in his footsteps and settle in the municipality.
Some of the painters arrived were Alberto Moreno, Vela Zanetti, Francisco San José and Pilar Aranda, Eugenio Granell, José Frau, Joaquín Balseiro, Enrique Azcoaga, among many others. As well writers, poets, editors, art critics, etc.
This is a test of the beauty of Olmeda de las Fuentes, a place so nearby to the city of Madrid and so distant in its quiet reality.
Álvaro Delgado described the environment of the Olmeda like this "Luis Garcia Ochoa, Ricardo Toja, Vela Zanetti, the unforgettable Francisco San José and Pilar Aranda that made possible the wonderful nonsense of living in Caracas and spend seasons in this town. The same happened with Eugenio Granel, a professor in the United States and a surrealist creator. Enrique Azcoaga, solitary stroller and good poet author of several poems about the town. Margarita and José Frau returned from their American adventure, the Balseiro, Rafael Hidalgo and Paloma Eguiagaray, the Miranda, Ángel and Carmen... Alberto Moreno, great animator in the parties that he married with a girl who had his birth here, Frank Mendoza amazing unexpected writer, Luis Cajal, Menchu Gal... They all painted here, wrote, walked, met and caught their enthusiasm. It was a surprising moment, hardly repeatable, that has left in our souls melancholy nostalgia from a time so close and already distant... "
This environment that he originated is what eventually became the nickname with which La Olmeda is known "The town of the artists" or "La Olmeda de los painters".
Currently you can do "The Route of Painters" that runs through the homes of painters who have lived and those who currently reside in Olmeda de las Fuentes.
Painters and their main works